Scrappy Answers to Scary Questions
A comic about talking climate with kids
Hi! I'm Sarah. Minimum Viable Planet is my weeklyish newsletter about climateish stuff, and how to keep it together in a world gone mad. I'm always curious to know what you think.

Um, message heard loud and clear. More comics. Less words! (for a spell, anyways). Thank you for the feedback!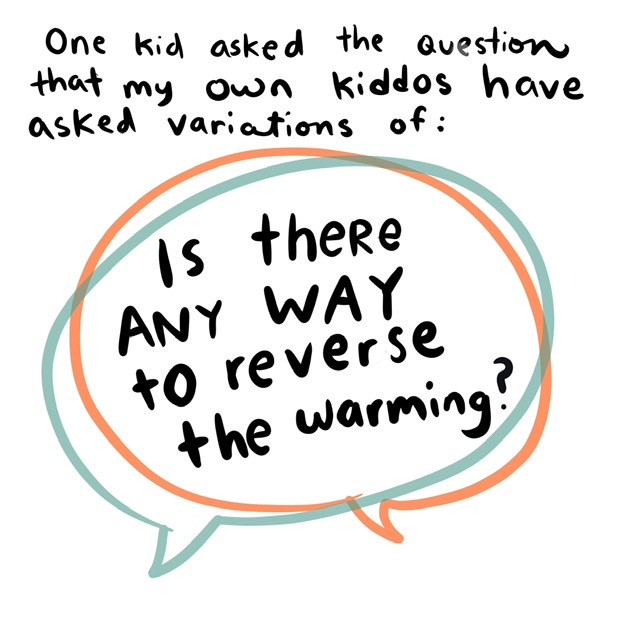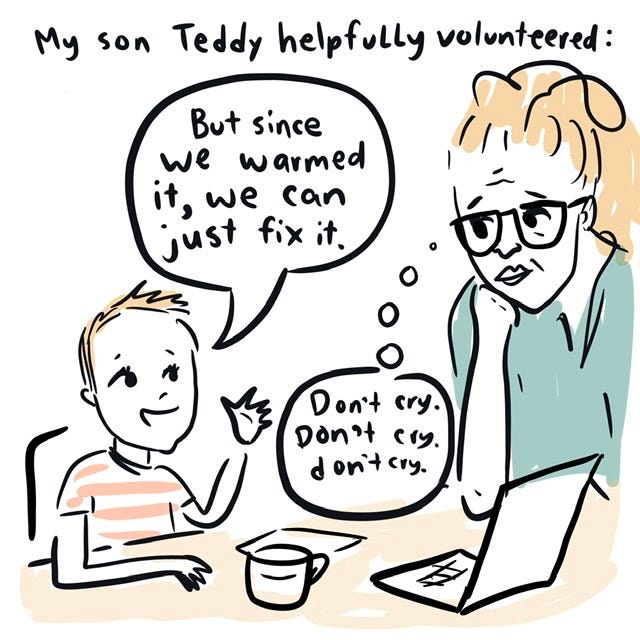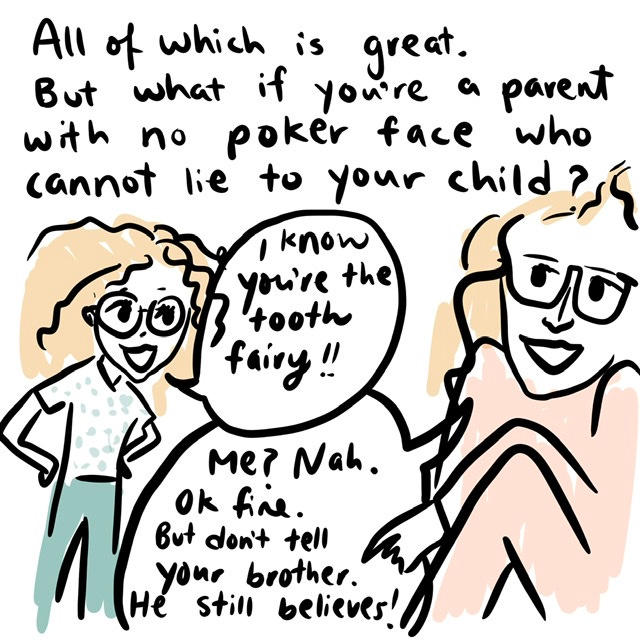 AKA The 'nugget of hope.'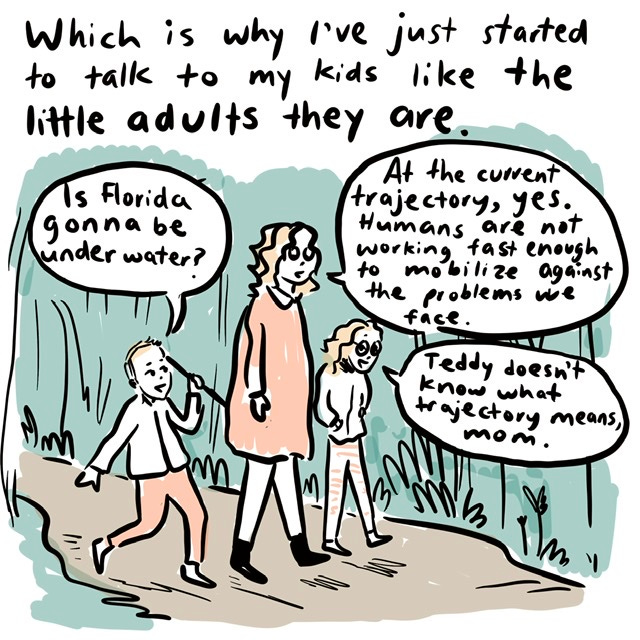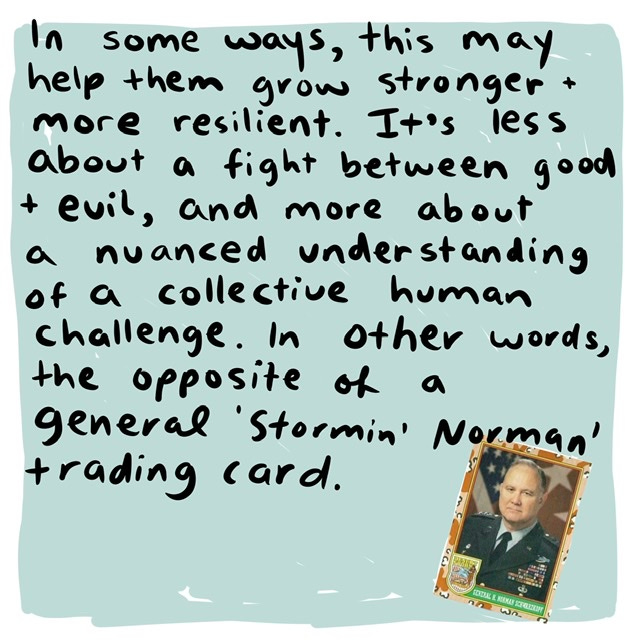 (My husband still has his.)
I could not love this more.

My daughter and her neighbor friend spend a lot of the day sitting 6 feet away from the sidewalk, shouting compliments out at strangers who walk by. It's the right mood for these times. Just overheard: "YOUR SHIRT MATCHES YOUR DOG AND I LIKE THAT ABOUT YOU!"
Hope you are healthy and safe!
Thanks for reading,
Sarah
—